How to Start a Solar Farm?
Are you interested in starting a solar farm? Call the experienced solar installers at PES Solar at 800-650-6519 to schedule a consultation.
Setting Up a Solar Farm in the US
As the energy industry continues its push toward renewable energy sources, emission-free solar farms are becoming increasingly popular. From small community projects to massive farms consisting of millions of panels, big and small solar farms continue to pop up across the US.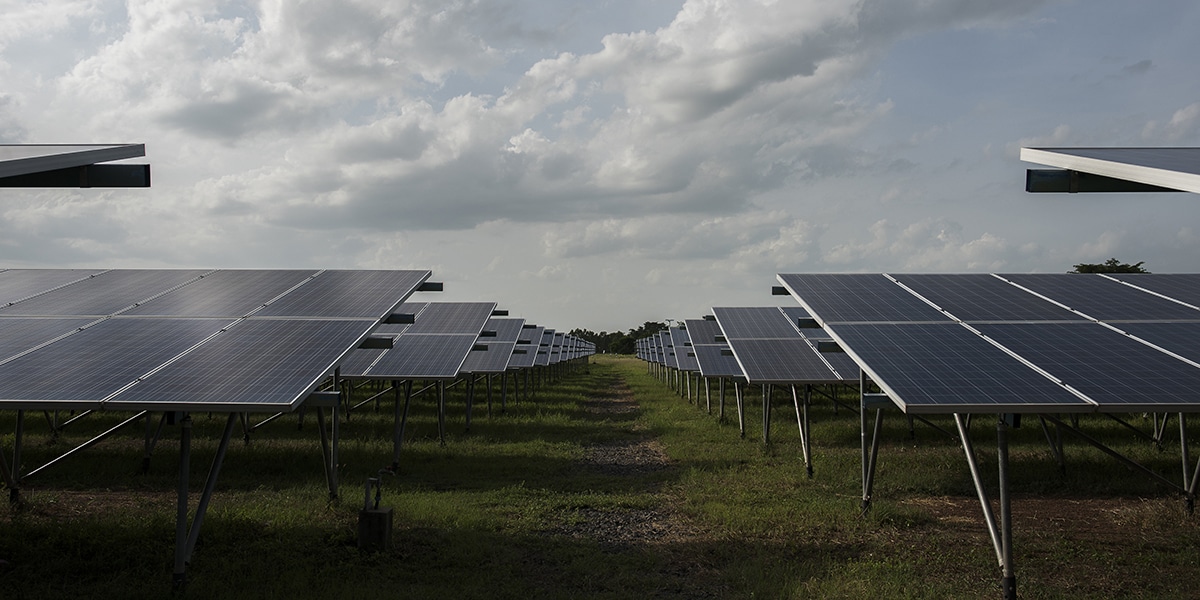 Create Solar Farm Business For Starters
Below, our PES Solar team explains how to set up a DIY solar farm. If you're ready to discuss your solar installation, get in touch with us. We're a leading solar panel contractor in Orlando, and we can help you take advantage of the benefits of solar energy. Before learning how to build a solar farm, what is a solar farm anyway?
Building a Solar Farm
A solar farm is a decentralized power station with several solar panels that provide power for a specific area. Like individual solar projects on homes, solar farms connect to the power grid. Home and business owners with solar power enjoy reduced electricity bills and may even make money from the local power company.
Solar developers create two main types of solar farm businesses:
Utility-Scale
The solar industry generates large amounts of electricity through utility-scale solar farms.
This expansive solar farming business can produce up to 2,000 megawatts of electricity, enough to power hundreds of thousands of homes and businesses. Utility-scale farms connect to the power grid by way of high-voltage power lines.
Community-Scale
Community-scale solar projects generate up to 5 megawatts of power, which feeds into the regional power grid.
The home and business owners participating in a community solar farm program benefit from lower energy bills and the addition of renewable energy to their areas.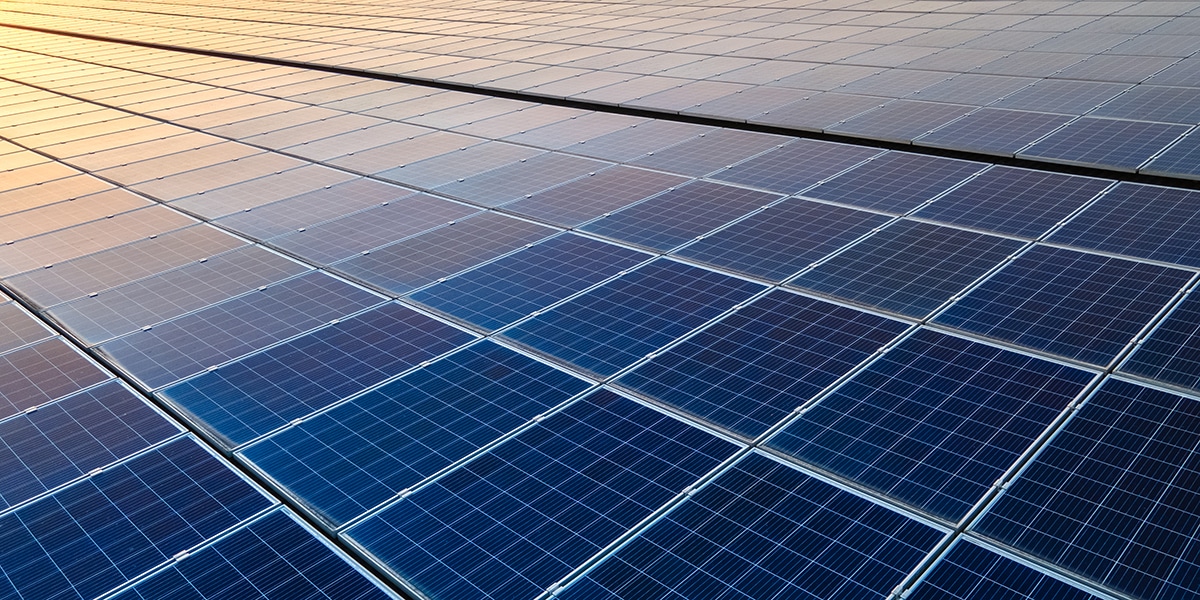 How to Start a Solar Farm in Eight Steps
How to build a solar farm step by step? Starting a DIY solar farm requires more preparation than individual home solar projects. When learning how to make a solar farm, follow these eight steps.
1. Establish Your Market
If you're considering investing in a solar farming business, you likely already have an idea of who will benefit from your project. You may want to provide solar power to a rural community, an urban neighborhood, or a specific industrial or educational campus.
Whatever your market, you must research the electric company you'll work with. Find out if they buy solar power and who else in your area provides them with alternative energy.
2. Create a Plan
Starting a solar farm business has the same requirements as any other business type. A clear plan will help you establish the new company's management and a targeted customer base. Your business plans should range from initial construction to long-term operation and maintenance of the solar farm.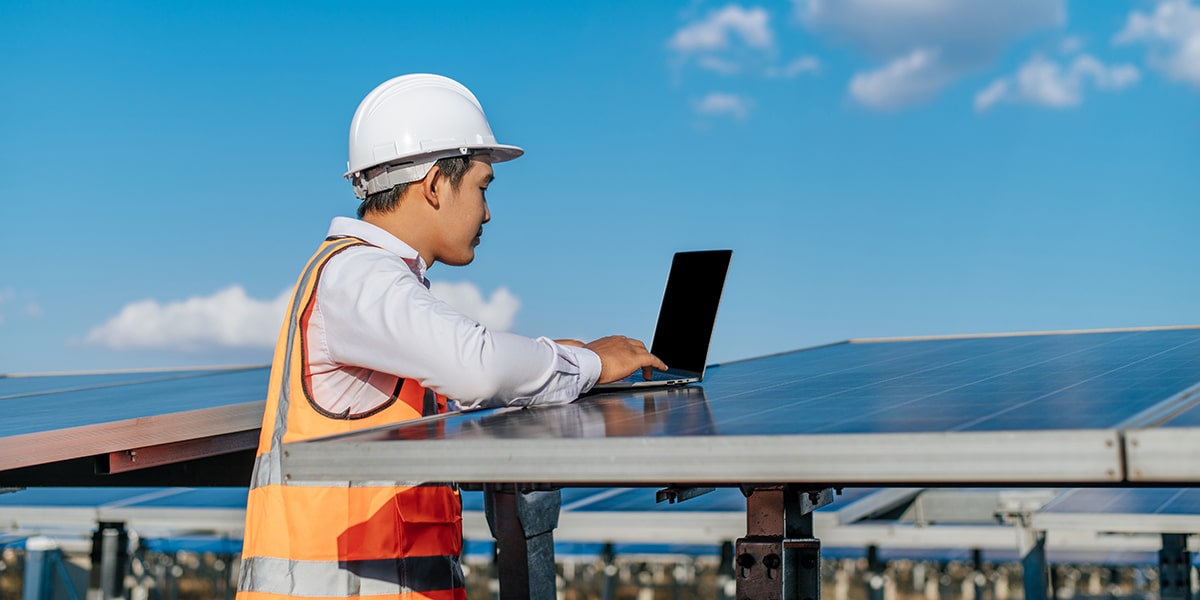 3. Create a Legal Business and Brand
You have several options when creating a new business entity. For example, you can register your business as a limited liability company, a corporation, or a partnership.
Once you register your solar business, you'll want to establish your brand with a website and social media profiles to begin building a solid online reputation.
4. Find a Suitable Location
If you still need a location for your solar farm, now is the time to find one. Many solar farm owners install the panels on the ground, but the piece of land must meet specific requirements.
Consider the following when deciding on the location of your solar farm:
Zoning
Research zoning ordinances in your area to find out what type of land you can use to build solar farms.
The most commonly accepted land types for sizeable solar installations are agricultural
and industrial, but you may be able to get an exception.
Grade
Ground-mounted solar panels will only function efficiently with relatively flat ground. Land with several hills or a steep incline may not provide the best foundation for a solar farm.
Sun Exposure
The land should also get significant sun exposure.
South-facing plots free of surrounding obstructions like buildings and trees make great choices for solar farm installations.
Land Use
Keep in mind that any wildlife that lives or feeds at your location will experience habitat loss if you install a solar farm.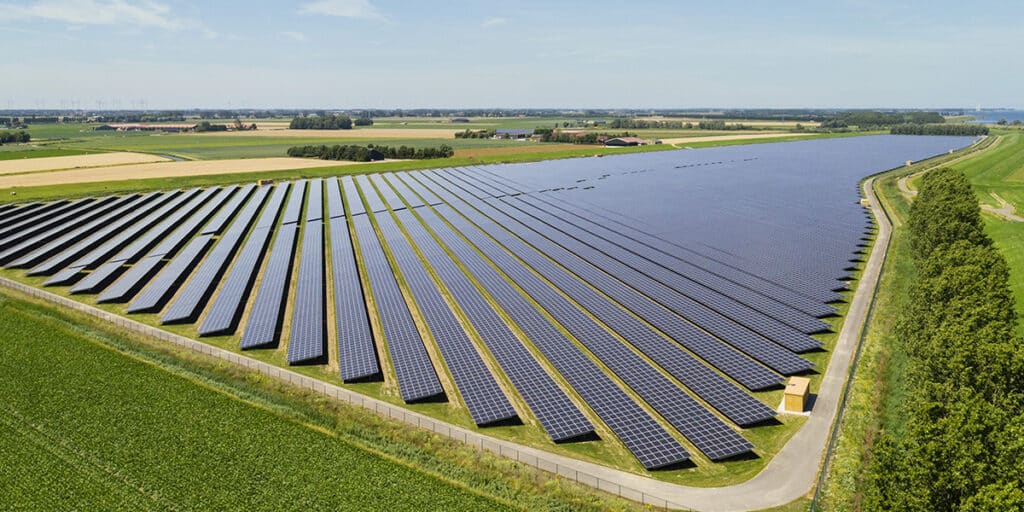 You may also decide to install your solar farm on a roof, especially in an industrial or urban setting.
5. Apply for Permits
Your solar farm business will need certain licenses and permits to operate legally. For example, you will need a permit or license to connect your solar farm to the power grid, convert land for your purposes, and contract the labor necessary to build and run your solar project. Research the regulations in your area to find out which licenses and permits you need.
6. Purchase Liability and Other Insurance
Investing in the proper insurance policies will ensure you don't run into financial trouble in unforeseeable circumstances. Liability coverage keeps you protected if someone gets hurt on your property.
You may also opt for other policies to cover the damage or loss of your solar equipment.
8. Hire Professional Solar Installers
Work with an experienced solar company to ensure the proper installation of your solar panels. You may purchase the equipment outright and have a professional company install it or lease your land to a solar developer. Either way, research the best solar panel companies in your area and read customer reviews to find reputable installers.
9. Establish a Maintenance Schedule
Solar panels must withstand wind, rain, snow, hail, and more, so it's essential to establish a regular maintenance schedule to keep your solar farm operating optimally. For the best maintenance advice, follow the recommendations of your solar panel installers and the manufacturers that created the panels.
Trust Your Solar Panel Installation to PES Solar
Now that you understand how to start a solar farm in Florida, you need trusted experts to take care of your installation. PES Solar is a highly experienced solar company serving Orlando, Tampa, and West Palm Beach. We've completed over 5,000 solar projects for home and business owners across Florida.
Schedule a consultation today by calling 800-650-6519 to discuss your solar project and learn how to start a solar farm business.
Curious about the many applications of solar technology? Click here to learn about the uncommon uses of solar cells.