While water and wind can provide energy, the sun remains one of the most reliable and renewable sources for clean energy production. Solar power farms generate energy by using acres of solar panels to catch the sun's rays. Sun-loving California hosts the three largest solar farms in the United States, collectively producing enough electricity to power over 500,000 homes.
If your city doesn't have solar farms, consider taking your house off your local utility company's grid with your own solar power system. Any homeowner can harness solar power with reliable solar panel installation by PES Solar in Tampa.
Learn more about America's three largest solar farms and their effect on the environment below. 
Solar Star
The Solar Star solar farm produces enough renewable energy to power nearly 255,000 homes. Settled on over eight miles of land in Kern and Los Angeles, CA, Solar Star took two years to build and generates the most power of any solar farm in the United States. 
By utilizing a single-axis tracker that follows the sun's trajectory, the solar panels on this farm create 25% more energy than motionless panels. The solar output from Solar Star equals the removal of nearly 108,000 cars from California roads each year.
Solar Star produces nearly 579 million watts of energy annually.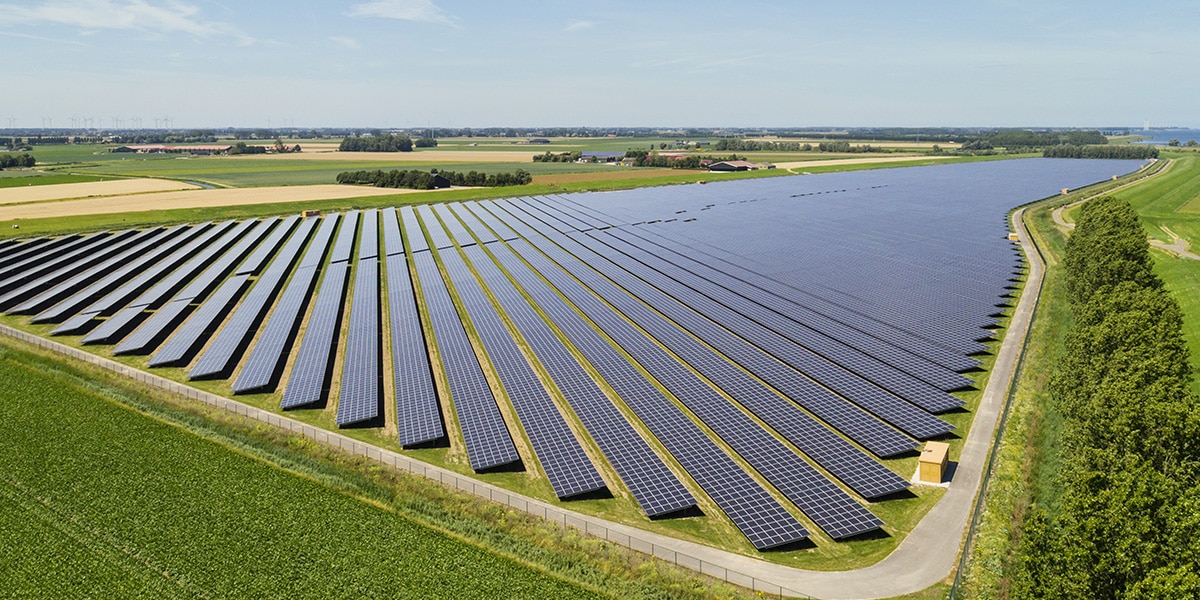 Topaz Solar Farm
Coming in at a little over 9 miles, Topaz Solar Farm occupies more land but produces less energy than Solar Star. The farm's total capacity provides 550 million watts of energy, enough to power 180,000 Californian households. Topaz Farm's energy production equates to taking 77,000 vehicles out of commission.
This solar farm resides on the Carizzo Plain of San Luis Obispo County, CA. It took four years to build the farm, which consists of thousands of solar modules mounted on geometrically-shaped panels supported by steel columns. Since its construction, the farm has positively impacted the surrounding area with nearly $417 million in property taxes, sales tax revenues, employment wages, and induced spending.
Ivanpah Solar Electric Generating System
The Ivanpah Solar Electric Generating System uses the sun's energy differently than regular solar power farms. Instead of solar panels, Ivanpah utilizes mirrors focused on boilers in five square miles of the Mojave Desert to turn solar energy into thermal power. 
Over 300,000 mirrors reflect the sun's rays to one of three centralized solar power towers. Inside these towers, water boils to produce steam, producing up to 392 million watts of energy. The power capacity of the Ivanpah Solar Electric Generating System makes it the largest solar thermal power station in the world.
While producing an enormous amount of renewable energy capable of powering 140,000 Californian households, Ivanpah has received criticism for destroying natural habitats and harming birds with its mirrors.
Let the Sun Power You Up!
Solar power farms provide clean energy that easily replaces more- armful ways of producing electricity. Call (800) 650-6519 to schedule a consultation for a personal home solar energy system with PES Solar.
Do you know if solar panels work at night? Find out with PES Solar!