Best Solar Company in Oakland, FL
If you're looking for the best solar company in Oakland, FL, PES Solar got your back!
The Ultimate Energy Solution from PES Solar
For over 20 years, our staff of experienced solar panel system installers in Oakland, FL, has delivered quality solar panel installation services, making us the go-to choice for both residential and commercial clients in Orange County.
Discover the Money-Saving Benefits of Solar Panels for Your Home
PES Solar offers various solar solutions to help you save money while improving your home's appearance. Our sleek and stylish solar panels can add a new look to your home.
Save Big with Solar Panels
At PES Solar, everyone should be able to save money on their monthly electricity bills. Our commercial and residential solar panel installation in Oakland, FL, allows you to reduce monthly electricity costs and keep extra cash in your pocket.
That is not all! With our flexible financing options and $0 down installation, you can start enjoying the benefits of solar energy today without worrying about a significant upfront investment.
Enjoy a 25-Year Roof Penetration Warranty
We stand behind the workmanship and the quality of the solar panel systems we install. All of our solar panel installations come with a 25-year roof penetration guarantee. You can rely on our solar panels' longevity and our crew's professional craftsmanship.
Obtain a Government Rebate to Speed Up Your ROI
Did you know that homeowners installing solar panels can get a government rebate? You can also get a tax break and accelerate your ROI with PES Solar.
Earn from the Power Company with Net Metering
Net metering lets you earn money from the electricity company using our solar panel solutions. The utility provider will compensate you if you produce more energy than you consume.
PES Solar Company: Your Key to Energy Savings
PES Solar is dedicated to providing our customers with high-quality solar energy systems, competent installations, and outstanding customer service. Call us at (800) 650-6519 for a free quotation on solar panels, and start saving money on your monthly electricity costs right away!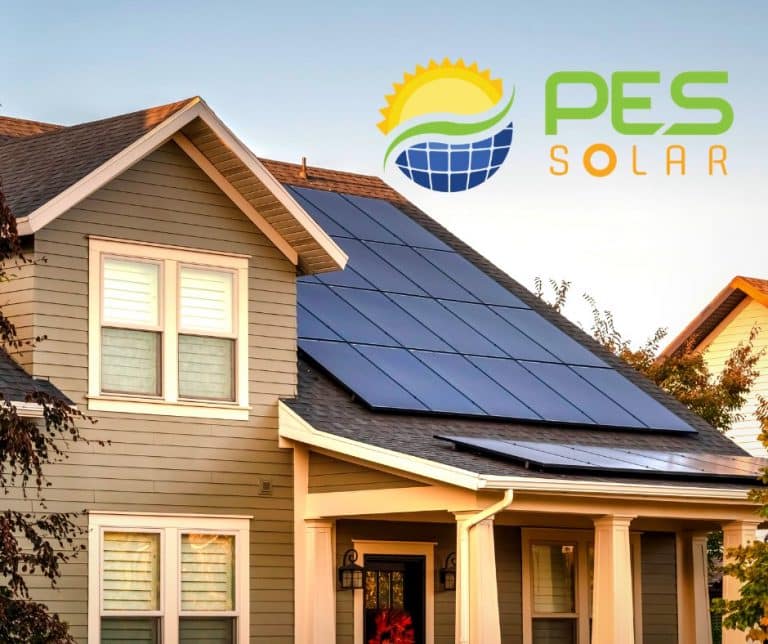 Ready To Go Solar?
Fill out the form below and we'll reach out to schedule your consultation