Best Solar Company in Clearwater, FL
If a Solar Panel Installation in Clearwater is too expensive for you, it's because you're supporting power companies instead of your own dreams.
You deserve to have solar power systems on your property without breaking the bank, and PES Solar is here to help you find long-term financing for your solar energy panels. With easy financing and $0 down payment options, our goal is to make you enjoy the perks of saving money by going solar.
Switch to Solar Today and Enjoy These Benefits
Enjoy a 25-year roof penetration warranty.
Get a team of professional Solar System Installers in Clearwater with over 20 years of experience.
Take advantage of the government solar incentive and tax benefits to speed up your return on investment.
Utilize net metering to earn money from the electricity company
Boost the appearance of your home and property
Solar energy can cut your power bill by up to 90% so that you can save more money in your pocket.
Long-lasting solar systems with professional workmanship upon installation
Utilize renewable energy to lessen your carbon footprint and help save the environment
Don't want to pay for electricity ever again?
Big Long-Term Savings
If you're looking for a way to start saving money and contributing to a cleaner future, solar panels are the perfect solution.
Solar panels are a great investment because they pay for themselves in as little as eight years. Once you've installed them, you'll be able to take advantage of free energy from the sun that will save you thousands of dollars over the next 20-30 years.
Be Your Own Power Company
Start enjoying lower monthly electric bills today. With solar panels, say goodbye to your utility company, save money by harnessing the power of the Sun, and get ready to save hundreds of dollars a year.
Residential And Commercial Solar Panel Installation in Clearwater, FL
As the leading Solar Company in Clearwater, we installed thousands of solar systems for our satisfied customers in Clearwater, FL. When you have the most experienced professionals in the industry working on your project, you can rest assured that you're in good hands.
With PES Solar, it's easy to get started! We'll give you a free estimate and help you throughout every process of switching to solar power. All you need to do is call us at (800) 650-6519, and we'll do all the rest!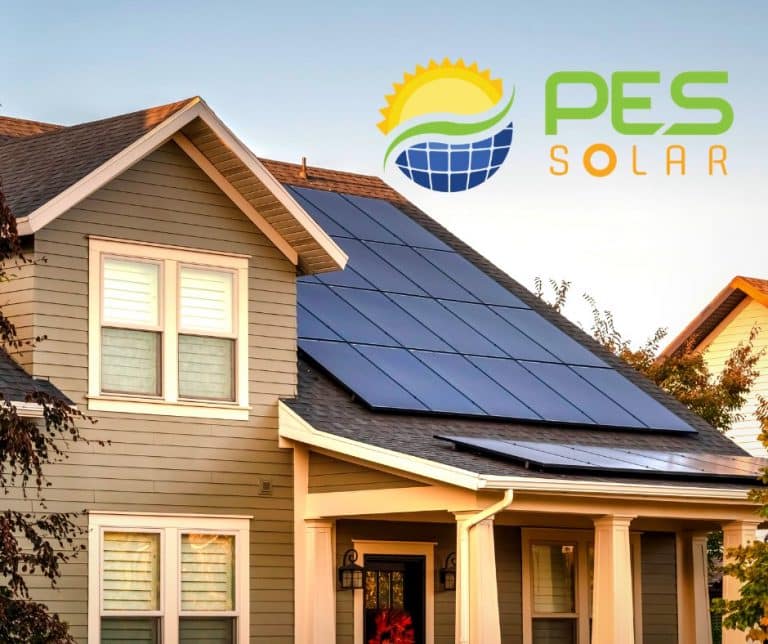 Ready To Go Solar?
Fill out the form below and we'll reach out to schedule your consultation