Best Solar Company in
Longwood, FL
It's time to cut your electric bills in half. Solar panels can even turn your power bill down to $0!
PES Solar installed thousands of solar panels in Longwood, and our customers are very satisfied with their investment. Now it's your turn! Let the best Solar Company in Longwood help you to save thousands of dollars on your electric bills while helping the planet.
All you have to do is call PES Solar today at (800) 650-6519 to learn how much you can save with solar panels.
Why Go Solar with PES Solar?
Besides saving thousands of dollars from your power bill, here are more reasons to make the switch:
1. Have Electricity When the Power Company is Down
When a hurricane hits Florida, it's possible that you could be without power for hours or weeks. As the leading Solar System Installers in Longwood, PES Solar's solar panels can provide you with electricity when your power company is out. What a lifesaver!
2. Enjoy a 25-Year Roof Penetration Warranty
PES Solar offers quality Solar Panel Installation in Longwood with a 25-year roof penetration warranty. If you're looking for a long-term investment, it's crucial to know that you'll get the full value of your investment back. With our warranty, you have the assurance that the panels will last to maximize your return on investment.
3. Be Your Own Power Company
Get ready to get off the grid! Don't let your power company rip you off and slash your monthly budget. You can take control of your energy needs today and save money on your monthly bills for years to come.
PES Solar allows you to own your home's power source, so you can be entirely off the grid and not rely on the power company at all. In addition, if you decide to sell your home in the future, it will be worth more because the house won't depend on the power company.
4. Save Money. Earn Money.
If you want an even higher return on investment, then net metering is an excellent option. Net metering allows homeowners with solar panels to make money from the power company by selling them the excess energy generated by the panels.
It's a win-win: you get paid for feeding excess electricity back into the grid when needed and decrease your carbon footprint at home!
5. Help the Environment
Solar panels are a great way to help reduce carbon emissions and lower our impact on the planet. Go green and protect the environment by using clean energy.
6. Take Advantage of the Tax Benefits
With the government rebate and Florida's Solar System Property Tax Exemption, you can reap the tax benefits of PES Solar's solar panel while enjoying all the free electricity it provides.
Get a government rebate, so you can pay off the solar panels and start saving money that you would have previously spent on electric bills.
Be in Control of Your Electric Bills
Ready to get started? PES Solar offers easy financing so you can enjoy the benefits of having solar panels and start saving money as soon as possible.
Call us at (800) 650-6519 or visit our contact page here to get a free estimate!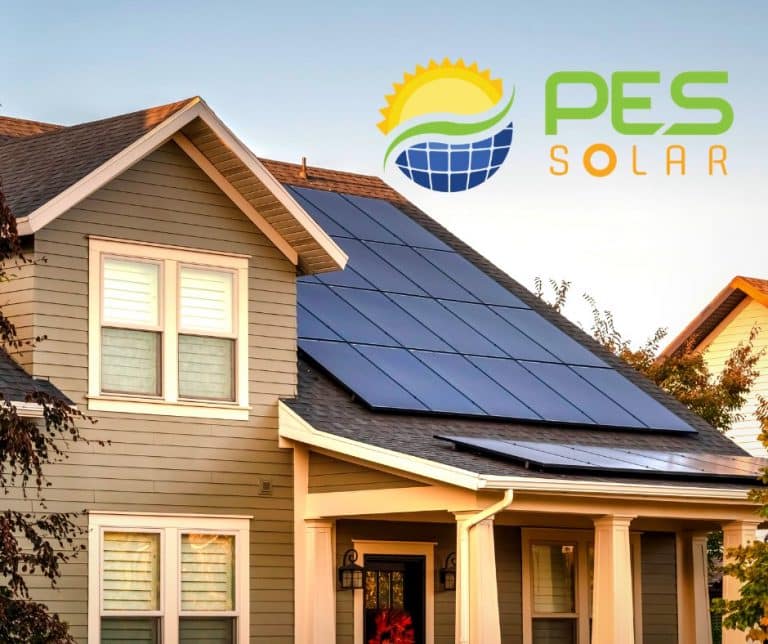 Ready To Go Solar?
Fill out the form below and we'll reach out to schedule your consultation