Tesla Powerwall Installation Company
Florida's Leading Tesla Powerwall Installers Service
Looking for certified Tesla Powerwall installers? Choose PES Solar for professional solar battery installation and seamless integration of Tesla Powerwall. Call us today at (800) 650-6519 for a free quote.
Tesla Powerwall Installation for Homes & Commercial Properties
Tesla Powerwalls empower homeowners and businesses to become more energy-independent by storing excess energy generated from solar panels or during off-peak hours. Here are the benefits of Tesla Powerwalls to consider:
1. Energy Independence
By installing Tesla Powerwall, you can break free from traditional power sources and embrace renewable energy, giving you greater control over your energy consumption.
2. Significant Savings
Tesla solar battery and solar energy panels are designed to generate enough energy to power your entire home. This leads to substantial savings on your energy bills, allowing you to keep more money in your pocket.
3. Environmental Benefits
With Tesla solar panels in Florida, you contribute to the reduction of emissions and air pollution. By using clean and renewable energy, you help create a greener and more sustainable environment for future generations.
4. Financial Incentives
Investing in solar energy often comes with various financial incentives, including tax credits. These incentives can further enhance the affordability of your Tesla solar energy system, making it an even smarter choice for your Florida home.
5. Tesla Powerwall and Solar Power Panels
Pairing Tesla with solar panels provides you with energy storage capabilities. This means you can store excess energy generated during the day and use it during the evening or in case of a power outage, ensuring an uninterrupted power supply.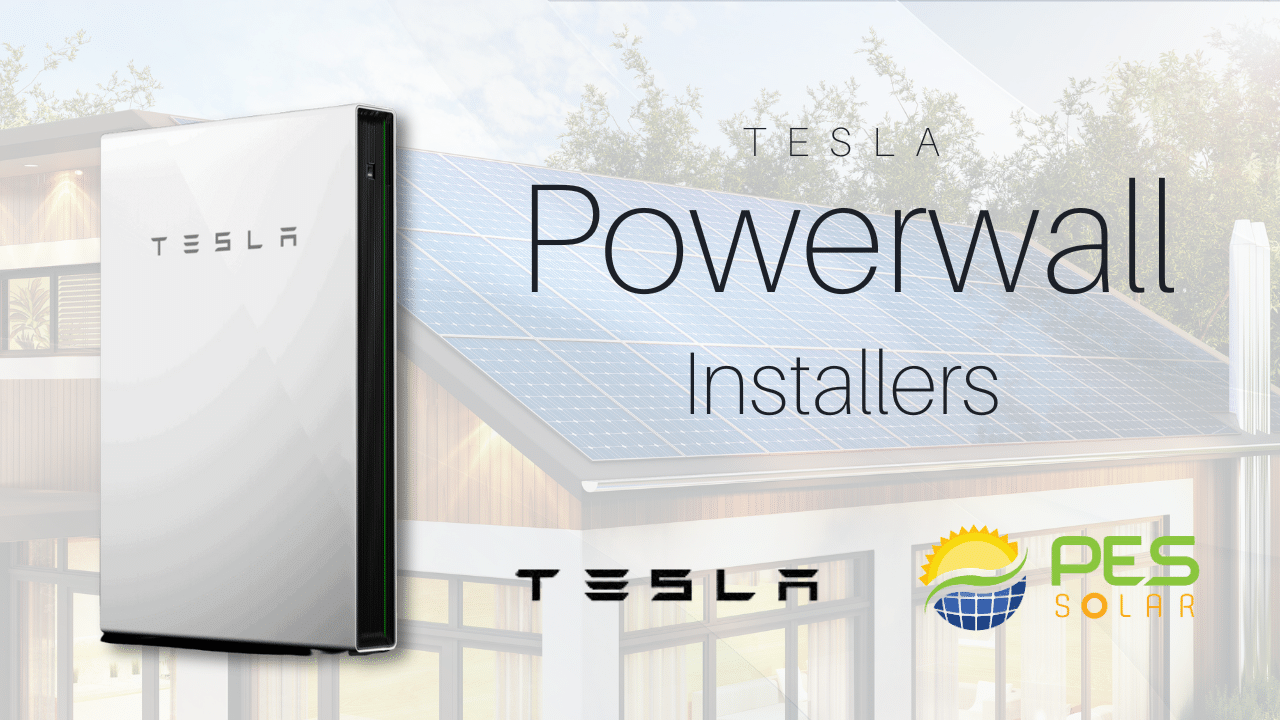 Contact Certified Tesla Solar Installers Today
Experience the benefits of renewable energy, energy independence, and long-term savings by choosing Tesla Powerwall and solar panels today. Contact our Tesla Powerwall Installation Company at (800) 650-6519 to get started on your journey toward a brighter and sustainable future.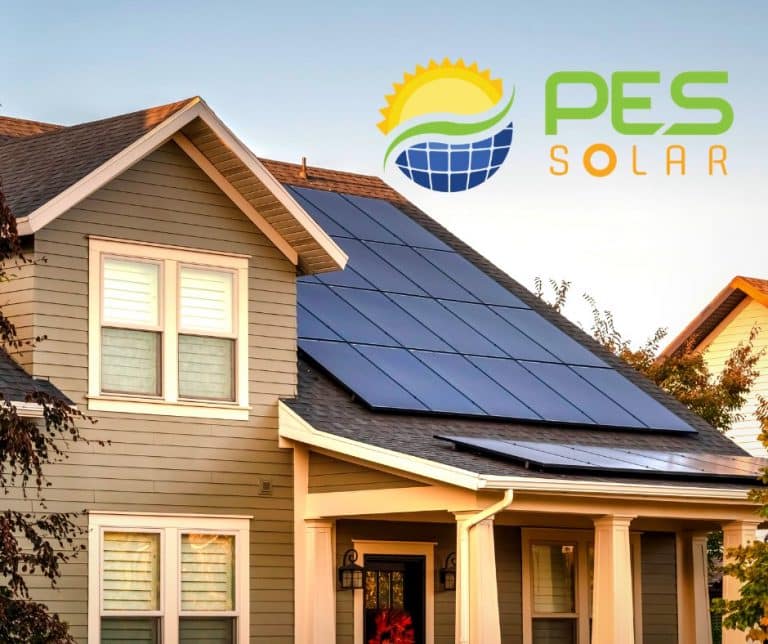 Ready To Go Solar?
Fill out the form below and we'll reach out to schedule your consultation
FAQs
What is Tesla Powerwall?
Tesla Powerwall is a home solar battery storage system that stores energy generated from solar panels or the grid. To learn more about how Tesla Powerwall can benefit your home, contact PES Solar at (800) 650-6519 for a free solar estimate.
Is Tesla Powerwall worth it?
Tesla Powerwall is worth it as it offers energy storage and seamless backup power. It's an investment in energy independence and efficiency. Contact PES Solar at (800) 650-6519 for a free quote to see if it's right for you.
How long does a Tesla Powerwall last?
A Tesla Powerwall typically lasts 10 to 15 years and comes with a 10-year warranty guarantee from Tesla. For installation in Florida, call the certified Tesla Powerwall installers at (800) 650-6519.
How much does it cost to install Tesla solar Powerwall?
Installing Tesla solar battery usually starts at $12,000. Get a customized free estimate from certified solar installers by calling PES Solar at (800) 650-6519.
Is Powerwall tax deductible?
Tax incentives for Tesla Powerwall are available. Speak with PES Solar at (800) 650-6519 to explore options and receive a free estimate.
Are Tesla solar panels more expensive?
Tesla solar panels offer cutting-edge technology, which can reflect in the price. Contact PES Solar for a competitive Powerwall installation estimate at (800) 650-6519.
How long does it take for Tesla solar installation?
Tesla solar installation usually takes 5 days to 2 weeks. This timeline can vary based on specific requirements and other factors. For detailed information tailored to your situation, contact PES Solar at (800) 650-6519 for a free quote.
Who can install a Tesla Powerwall?
Only certified Tesla Powerwall installers can perform the installation. PES Solar is here to help. Call (800) 650-6519 for a free estimate.
How to Find a Tesla Powerwall solar installer in Florida?
PES Solar is a Certified Tesla Powerwall installer in Florida. Contact us for a free estimate at (800) 650-6519.
Can I buy a Powerwall and install it myself?
Only certified installers from Tesla can install a Powerwall. Contact PES Solar, your Tesla Powerwall installers, at (800) 650-6519.
Does Powerwall add value to your home?
Yes, installing a Tesla Powerwall can add value to your home by enhancing energy efficiency, providing backup power, and enabling more effective use of renewable energy. Explore options with PES Solar today.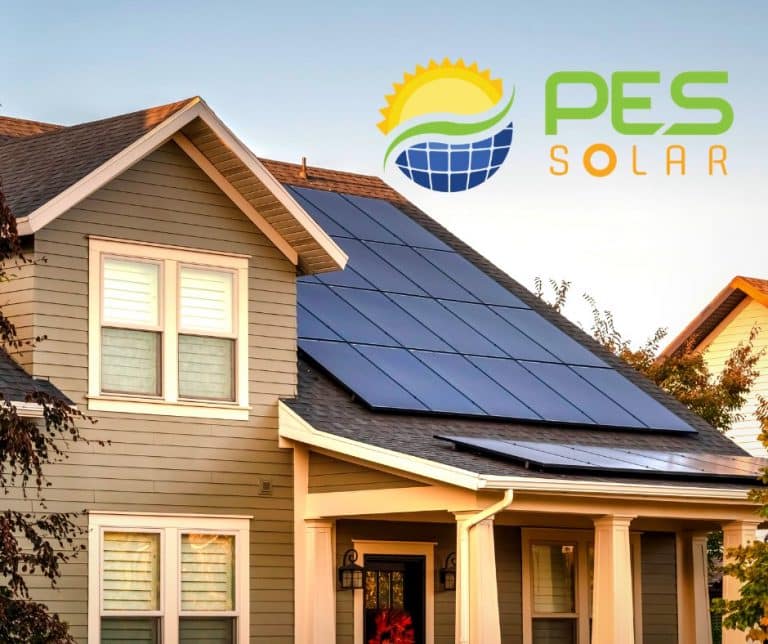 Ready To Go Solar?
Fill out the form below and we'll reach out to schedule your consultation