Best Solar Company in
Lake Mary, FL
Are you tired of paying high electric bills every month?
It doesn't have to be this way. With a solar panel system, you could stop paying your power company and start saving thousands of dollars!
Be In Control of Your Power Bill
It's time to own your energy. Get the best solar and energy solutions from the most trusted Solar Company in Lake Mary. You're one call away from going solar. Contact PES Solar at (800) 650-6519 for a free estimate.
Stop Paying for Electricity & Start Making Your Own Energy
As the best Solar System Installers in Lake Mary, Our goal is to help as many people as possible to get off the grid while saving them money simultaneously. Besides saving a lot of cash on your monthly electric bill, here are other awesome things you can enjoy when you switch to solar:
1. 25-Year Roof Penetration Warranty
PES Solar offers quality Solar Panel Installation in Lake Mary. We want you to be confident that you're getting the most out of your investment. That's why we offer a 25-year roof penetration warranty on all of our installations. You can rest easy knowing that the panels will last, so you can maximize your return on investment for a very long time.
2. Have Electricity When the Power Company is Down
You can't always count on having electricity at your fingertips when you need it most—and that's where PES Solar comes in. We offer solar solutions for homes and businesses alike, so you can rest easy knowing that no matter what happens, your home or business will have reliable electricity even when the power company is out.
3. Take Advantage of the Tax Benefits
With the government rebate and Florida's Solar System Property Tax Exemption, you can reap the tax benefits of PES Solar's solar panel system in your home.
4. Earn Money
Get power from the sun for free, and you can even make money from it through the net metering process. That means your power company pays you for any excess energy you produce. So not only are you saving money on your electric bill, but you're also earning money!
5. Go Green
You'll help save the environment, which means less pollution, less waste, and more sustainability. If you're looking to make a change in the world, one great way to start is by switching your home's electricity source to solar. You can own your home's power source to be self-sufficient and as "off-grid" as possible.
Want to get started saving money on your electric bills?
Now's the time! Call us at (800) 650-6519 or go to our contact page here and get a free estimate.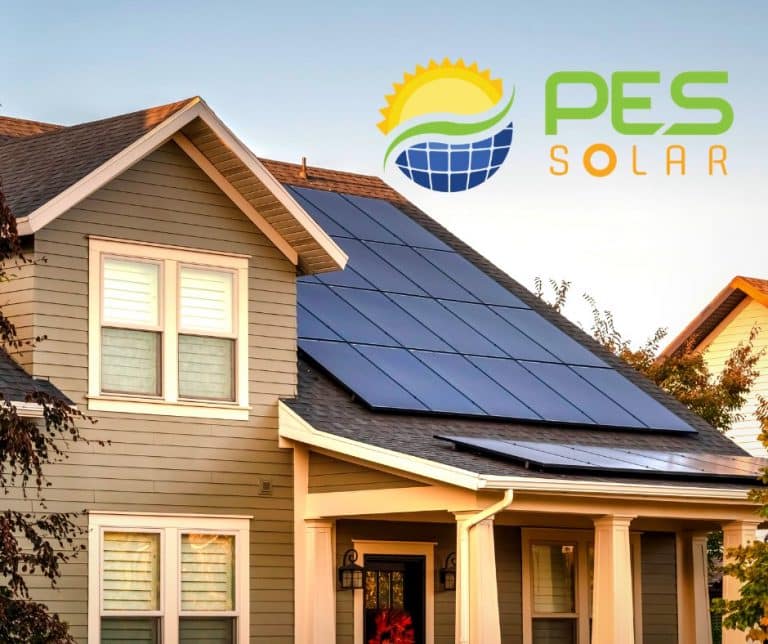 Ready To Go Solar?
Fill out the form below and we'll reach out to schedule your consultation