Best Solar Company in
Lake Monroe, FL
As electric bills rise higher every year, it's time to take action and fight back.
PES Solar offers Solar Panel Installation in Ocala so you can produce all your power needs at zero cost. You can eliminate your monthly electric bills by going off-grid with a fully-sustainable solar energy system.
Own your Energy, Save Big, & Earn Money
PES Solar's solar panel system is a great way to reduce your power bill. You can save up to 100% on your electric bill and even earn money from the net metering process, where any excess power generated by your solar panels is sent back into the grid for use by other homes and businesses in your area. This way, everyone benefits from clean energy.
Zero Bill is Possible
With solar panels installed in your home, you'll be able to completely offset your energy usage and avoid paying any power bills at all. Zero bill means that your energy needs are met entirely by the power generated by your solar panels—meaning no more utility bills!
Enjoy the Tax Benefit
One of the biggest tax incentives you can take advantage of is the Solar System Property Tax Exemption. The Florida state law exempts the value of solar energy systems from real property taxes.
This means if you are considering installing a solar energy system, you may be able to save money by not having to pay property taxes on it.
Easy Financing
With our zero down payment option, you can start enjoying the benefits of going solar as soon as possible! The monthly solar installation payment will replace your power bill, so you can start saving money immediately.
Residential And Commercial Solar Panel Installation in Ocala
As the leading Solar Company in Ocala, PES Solar has been a leader in the residential and commercial solar power industry for decades. We're proud to offer 100% renewable, cost-effective, and environmentally friendly solutions.
What Our Solar System Can Get You
– Have assurance that the panels will last with our 25-year roof penetration warranty
– Reduce your monthly electric bills and keep cash in your pocket
– Net metering allows you to make money from your solar panels by selling the excess electricity you generate back to the power company
– Adding solar panels to your home will increase its value.
– Solar energy panels can reduce your carbon footprint and help the environment.
Take your home to the next level with the latest solar savings from PES Solar. Call us at (800) 650-6519 today to get a free estimate.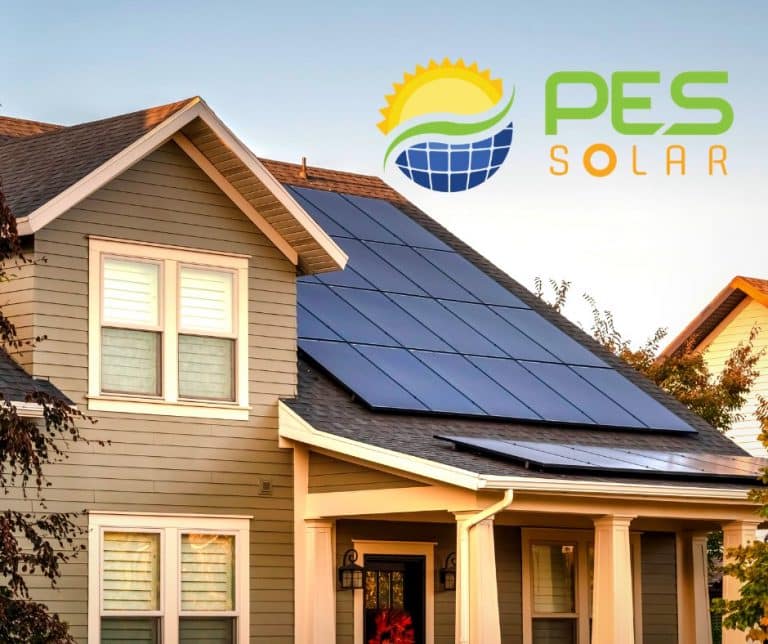 Ready To Go Solar?
Fill out the form below and we'll reach out to schedule your consultation